A Two Minute Overview of Quantified for Sales
Closing the Coaching Gap: A Guide to Sales Coaching
Is AI in B2B Sales Ready to Take Off?
How to Approach Evaluating Sales Training Programs
Prioritizing sales enablement is more than just a burgeoning trend in the modern sales world. Over the past five years,…
Read More
Executive Communications Program that Delivers Elevated Impact
Enterprise Learning that Develops High-Performing Leaders
Higher Education Program that Empowers Students
The Definitive Guide to Virtual Sales Success
Buyers' Guide to Communication Skills Training
The 3 Trends Transforming How Your People Connect
Ultimate Guide to Effective Communication Skills
How Innovative Leaders Communicate
How Science is Shaping the Future of Communication
Bridging the Communication Skills Gap
4 Steps to Measuring and Improving Communication Skills
How to Speak Like a Visionary
The Language of Lying: How to Spot a Liar
Quantified, Sales Coaching AI - Better Conversations. Better outcomes.
Situational Sales Excellence
What Competencies are needed in a Post-Covid World?
The Rise of the AI Coaching System
What's Next in Conversation Intelligence?
High-Performance Selling in a Virtual World
Leading Company Culture in a Digital World
Soft Communication Skills
Where AI Fits in an Ideal Sales Techstack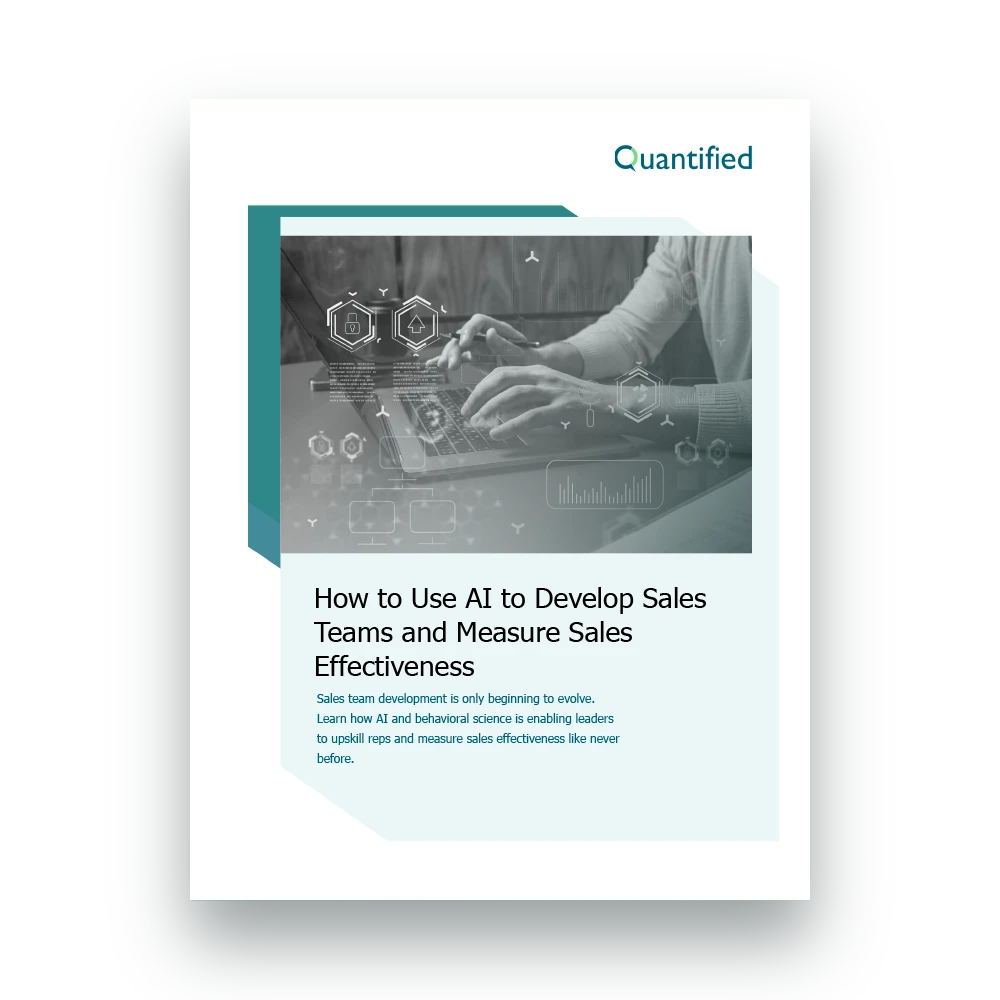 How to Use AI to Develop Sales Teams and Measure Sales Effectiveness
How To Maximize Close Rates From Underperforming Reps
The Flawed current state of Sales Coaching - and Where AI is taking sales coaching
3 Ways Inclusive Leaders Communicate
The ROI of Investing in Communication Skills
The Science Behind Quantified Communications
See how behavioral science, experiential learning, realistic simulations, and AI work together to enable better conversations for better outcomes.
Complete this form, and we'll contact you with next steps.