Trusted by the World's Top Selling Organizations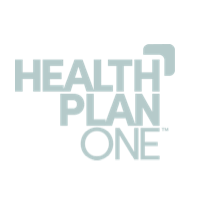 Role Play and Coaching That Works For Your Team.
Quantified's AI sales simulator is like a flight simulator for sellers. It feels as real as your last video call so reps practice more, ramp faster, and win more deals.
Be Sure Your Reps are On Message and Ready to Sell.
Consistent, on-message practice that's trained on your product, market, and process with generative AI. Teams that use Quantified Sales Simulator get 6x more practice.
Insights into Rep Capabilities
Move beyond script memorization and inconsistent manager scorecards. Sales Simulator evaluates over 1,400 behaviors to unlock potential and drive sales performance across the key areas of Rapport, Knowledge, and process.
The New World of Sales Coaching
Quantified's Sales Simulator is the only Sales AI Simulation and Coaching Platform that provides a scalable, measurable, repeatable, and simple approach to unlock the full potential of your team.
Better Practice, Better Performance
You can't learn to ride a bike by watching YouTube videos, and you can't learn to sell that way, either. With Sales Simulator, reps improve sales skills the way people learn best - through deliberate practice and insightful coaching.
Scale Performance Across Teams
Every rep has a safe and on-message AI practice partner, so they practice 6x more - without taking managers and teammates off the floor. And every rep is scored consistently, because our avatars and coaching are trained on your market and your message.
Ramp Team Members 42% Faster
Whether you're adding new team members or training everyone on a new product or message, every day that reps aren't at full productivity is money lost. Save time and make money by ramping team members faster.
Product and messaging certification is a time suck that takes reps, managers, and practice partners off the floor. And since different trainers evaluate different reps, it's hard to be sure everyone's trained the same. Quantified makes the process faster, simpler - and certain.
Quantified AI Sales Simulator:


Impact in Numbers
More Practice
than Manager-Led Coaching
Lift in Customer NPS Scores
Remember learning to ride a bike? You had to practice. And the more you practiced, the better you got. The same is true for sports - you can't just watch pickleball videos, you have to get out and practice. Ideally with a coach who can help you improve.
Sales is no different, and every sales leader will tell you that role play works. But most teams can't spend a lot of time on it. So they do role play at SKO and in a few training sessions. But, mostly, salepeople learn on the job. That means they take nearly a year to become productive, they burn accounts and opportunities while learning, and you can't predict who's going to succeed.
We built Sales Simulator to unlock the potential of every one of your team members, transform your B-players into A-players, and help you coach your team to success. It's all automated with generative AI and simple to turn on. Finally, there's role play that actually works and scales.
Don't take our word for it - see how it's working for our customers.
Who Uses Quantified's Sales Simulator?
Quantified enables customer-facing teams and leaders to have better conversations, improve customer experiences, and generate more revenue. See how Quantified has helped organizations like yours.
Let's Get a Bump in Your Sales Performance: Request a Demo
Ready to ramp your team while leaving ineffective and frustrating role play behind? Strike up a conversation with a Sales Simulator Avatar - and with us!
Complete this form, and we'll contact you with next steps.