Searching for a

Sales Role-Play

and Coaching Platform?
Compare Quantified with Second Nature and see why the most realistic role-play wins every time
See What's Possible with

Quantified
There are plenty of sales coaching platforms on the market, but sales training doesn't work if it doesn't feel real. There's no need to settle for an experience that underwhelms (and undertrains) your sales team. A sales coaching solution is an investment of time, money, and trust—make sure you choose the right one.
The most effective sales role-play feels as natural and conversational as your last video call.
Hyper-Realistic video + audio simulation
Truly conversational generative AI role-play
Messaging + skill insights with improvement coaching
Audio-only simulation chatbot
Role-play not customized to your sales scenarios
Quantified vs Second Nature
When comparing sales coaching platforms, you'll see only Quantified offers highly realistic role-play, unlimited practice, and personalized scoring, feedback, and coaching—setting the standard for modern sales coaching. See how the latest behavioral science and generative AI make our solution more engaging, more effective, and more scalable than Second Nature.
Real Role-Play Conversations, Not Scripts
Second Nature offers rudimentary AI simulations, but only Quantified offers generative AI and branching logic to give you the true conversational experience of talking with a customer rather than watching a static image execute a rote script. The result? A video and audio experience so real, reps enjoy practicing and feel confident going into actual sales calls.
Detailed Skills Assessment
Go beyond Second Nature's brute-force conversation analytics like talk/listen scores to understand key skills including Customer Perception, Solution Expertise, and Advancing the Sale. Only Quantified looks at 1,400 behaviors like these across messaging, communication skills, and sales capabilities. Reps see exactly where they excel and where they need to focus their training.
Objective feedback and targeted coaching are proven to be effective, but as organizations grow, providing this value is impossible. Quantified provides detailed feedback on each live, recorded, or simulated performance and personalized, online AI coaching tracks so reps can learn, practice again, and remeasure repeatedly until skills meet benchmarks.
Onboarding Skill Development
Onboarding reps fast is a top priority for sales leaders, so it's critical to make it easy for new reps to learn and get up to speed. Quantified provides an automated, scalable, accessible way for reps to get educated and learn sales call best practices quickly without having to have a manager or coach hold their hands at every step.
Upleveling Skill Development
If 20% of your reps close 80% of deals, wouldn't you like to know their secrets and share them with underperformers? Quantified offers managers deep insights into what makes top reps successful so they can replicate those winning skills across their teams. With Quantified, you can uplevel every rep so they're more successful, which makes the enterprise more profitable.
Analytics & Insights to Improve Skills at Rep, Team, and Organizational Level
Generalized instruction leads to average improvements. Quantified gives sales managers and coaches the ability to see who needs support and focus their efforts on precisely where they can be most effective. Every rep gets the individualized coaching they need when they need it most, and leaders can improve teams one rep at a time.
Certification, Gamification & Leaderboards
Role playing, practice, and training are usually disliked by both reps and managers. Only Quantified makes it motivating and rewarding throughout the skill development process. From role-play with an avatar and understanding your performance in detail to practicing only what needs improvement and challenging yourself to progress past peers, we make it fun to learn.
Modernizing sales training can be intimidating, but the Quantified platform isn't. Unlike Second Nature, we build and train your avatar for you using your preferences and sales data, rather than leaving you with the pain and frustration of self-authoring. If there's a question your avatar can't answer in a simulated call, we flag it and train it on the answer so it constantly evolves.
Integrations with Existing Business Systems
It's important to have any sales coaching platform integrated into your and your reps' workflows and systems so the experience is seamless and the technology is smart. Quantified integrates with your existing SalesTech stack, LMS, and HCM systems, operating in the flow of work.
Quantified Is Trusted by the World's Most Admired Organizations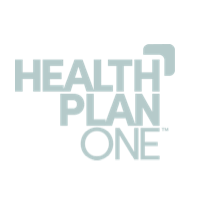 Request Demo to Compare to Second Nature
See how behavioral science, experiential learning, realistic simulations, and AI work together to enable more effective, frequent practice and coaching for better performance.
Complete this form, and we'll contact you with next steps.