Quantified Launches Revolutionary New AI Sales Simulator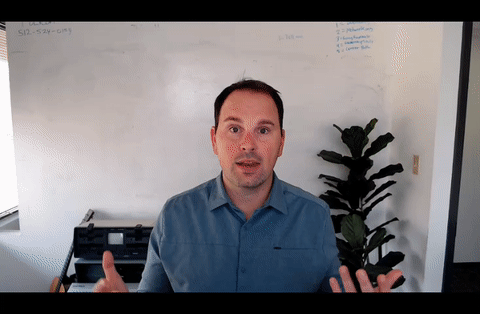 Years ago, Noah Zandan was developing a data insights platform to apply behavioral and communication science for CEOs. The early success of that platform led organizational psychology expert Adam Grant to call him a "CEO whisperer." But CEOs kept asking Noah to roll out his programs for their senior executive teams, and their teams below that. And Noah noticed something: once you get a layer or two below the executive leadership team, communication skills were considered a nice-to-have rather than a must-have worth seriously investing in.
So Noah and his team pivoted. They repackaged their tech to work for sales teams in what he considered an experiment with a more obvious ROI case. Users liked the repackaged product – and so did sales leaders when they saw the ROI. So Quantified Communications became Quantified AI, an AI-powered sales coaching platform.
Quantified integrates with sales enablement programs to create hyper-realistic simulations of your customer sales conversations, providing feedback and coaching to suggest ways to improve your sales success. Quantified's beta customers are seeing a 19% improvement on win rates and 42% faster time to quota capable, proving that the idea is delivering outcomes.
"By combining generative AI with behavioral science feedback, Quantified's AI simulator and coaching solves two concrete problems for sales teams – they want more role-play and more great coaching," Zandan says. "In today's climate, teams have to do more with less. While sales team sizes shrink due to layoffs, teams use Quantified to make each rep more effective and each manager more efficient."
Quantified's product is made up of three different components: a role-play partner and coach for reps, a coaching portal for managers to provide feedback, and admin portal for sales, enablement and RevOps leaders. The role-play is done through AI simulations with an Avatar that replicates your actual customer conversations. Quantified trains the Avatars automatically based on your call recordings, enablement materials, and using ChatGPT. Immediately after the simulation, a second Quantified avatar, the coach, provides the rep with scoring, examples of how top performers respond, and suggested improvements in specific areas. Quantified also provides automated certification processes, which saves managers from listening to hours of call recordings and creates consistency and reduces bias in the certification process.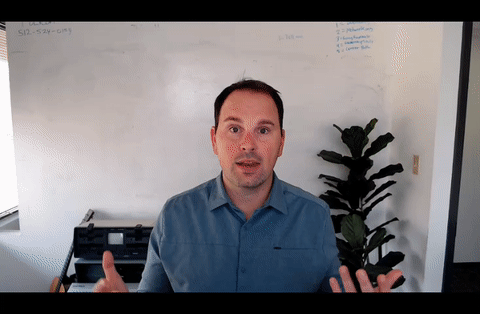 "Onboarding and training is a 4 step loop — learn, practice, improve, and execute — and our product helps across all four stages," Zandan said. "Most companies train their reps with scripts, but rarely create safe environments for the reps to practice on their own before asking their manager for feedback. The Quantified platform helps reps become better sellers, faster, and enables managers to be better coaches, without spending hours listening to call recordings."
Quantified also detects "at-risk" reps that may need additional support or coaching to meet certain goals. That's not a feature likely to thrill every rep, particularly those who value their own processes and privacy. But Quantified makes the case that it's a net good where an organization's sales are at stake – and, in fact, ultimately helps both the rep and the company succeed.
"Sales teams have become too focused on optimizing for efficiency and automation. This forced optimization has left buyers with a bad impression of sellers, because they feel as if they're just on autopilot," Zandan noted. "Sales needs to go back to building real relationships and helping buyers — not purely automation. Quantified aims to elevate both the capability of sales reps and the quality of customer conversations."
While Quantified isn't the only firm applying AI to the sales enablement segment, it's certainly the first to create hyper-realistic simulations to replace manager role-play. Quantified's fits in squarely between sales enablement platforms like Highspot and Seismic and sales outreach and conversation intelligence platforms like Outreach, Salesloft and Gong. Quantified has a respectable customer base, totaling around 10,000 sellers at organizations including Novartis, Tata Consultancy Services, Dell, Typeform, and TrustRadius.
"We've been building the behavioral science for nearly a decade," Zandan said, "and we're inspired to provide sales organizations a simple, innovate, and effective way to elevate their performance."