Improve sales performance and onboard faster with realistic, AI role-play simulations, data-driven insights, and AI coaching.
Trusted by the World's Most Admired Organizations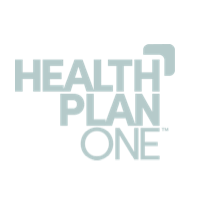 No More Random Role-Playing.
Quantified's AI sales simulator is like a flight simulator for sellers, offering an innovative, effective, and fun way for your reps to frequently practice with a customized avatar.
No More Generalized Guidance.
Quantified helps organizations provide high-quality, personalized feedback based on observable game tape, benchmarking and AI-based insights that lead to better outcomes.
Quantified enables you move beyond message memorization to assess strengths and weaknesses at the rep level to unlock potential and drive sales performance.
No Other Solution Does What Quantified Can Do
Quantified is the only Sales AI Simulation and Coaching Platform that uses science, AI and realistic simulations to provide a scalable, measurable, repeatable, and simple approach to creating extraordinary, customer-facing teams.
Quantified creates fun, realistic simulations of your actual , customer-facing conversations for everyone on your sales team, providing real-time performance feedback with a coaching plan to improve specific behavioral skills proven to improve sales performance.
Sales Leaders can leverage Quantified to objectively identify the behaviors, tactics, and techniques of top performers and replicate them in new hires and across the entire team with precise, AI-powered simulations and sales coaching to build skills at scale.
Empower Managers to Coach
Managers, coaches, and leaders can take control of their team's development without all of the manual work, accessing customized, on-demand modules to measure abilities, build skills, certify with AI, and continually improve performance at scale.
Quantified analyzes actual and simulated, customer-facing conversations at the individual sales professional level, providing evidence-based performance scores with a coaching plan to improve specific behavioral skills proven to improve performance.
Quantified Sales Coaching AI Platform:


Impact in Numbers
Skill Improvement in first 12 months
Increase in Revenue
Per Sales Professional
Reduction in Time
to Client Readiness
Lift in Customer NPS Scores
Increase in Coaching Engagement
Between Managers and Teams
The Quantified Experience
Who Can Benefit from Quantified?
Quantified enables customer-facing teams and leaders to have better conversations, improve customer experiences, and generate more revenue. See how Quantified has helped organizations like yours.
Compare Us with Anyone: Request a Demo
See how behavioral science, experiential learning, realistic simulations, and AI work together to enable more effective, frequent practice and coaching for better performance.
Complete this form, and we'll contact you with next steps.